Dr. Revenue has often worked with individual Rep firms to build Marketing and Sales Management programs.
"Thank you for your insights, your organization, and your understanding of the Rep Business. We are a powerful team. It is a pleasure to have you as a part of the Zink organization."
From Zink Foodservice Group Managing Partners Mike McGuire and Jim Zink in a letter of reference for Dr. Revenue after over 2 years of consistent development of Zink's marketing and backselling programs.

Marketing Planning for Manufacturers Reps
This 2-3 hour program walks Reps through all of the elements of creating and executing a true Marketing and Sales Plan. Haskell has worked with hundreds of Reps as Marketing Consultant to ERA and a seminar leader for nearly 100 programs for Rep groups. This hands on, highly interactive session is designed to provide a road map for Reps wishing to improve their ability to attract new lines and prosper with the lines they have.
Backselling - Improving Relationships with Principals
How do you keep 'em happy and keep 'em paying. Dr. Revenue's program on Backselling was a major hit at Manafest '09 and at many other Rep sessions including 21 programs done for MANA around the USA. This interactive, dynamic, exciting and entertaining program gets to the meat of the Rep-Principal experience and helps Reps develop a pro-active strategy and tactical plans for growing Principal relationships. One reading of the letter from Zink Foodservice group in the attached group of letters demonstrates the financial power of Dr. Revenue's Backselling programs. [click here for letters about John's involvement with Reps.
Rep Testimonials
Dr. Revenue/John Haskell's understanding of multiple-line selling positioned him to be a retained consultant for ERA [Electronics Representatives Association] for over 8 years. During which time he pioneered the Selling The System program to help Reps properly present and sell the value added of their business.

Subsequently Haskell was contracted by MANA [Manufacturers Agents National Association] to conduct 32 programs around the country presenting Reps with two programs. [Marketing Planning for Reps and Backselling to Secure Principal Relationships].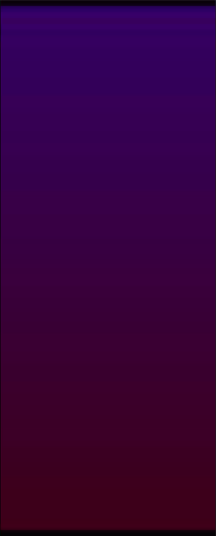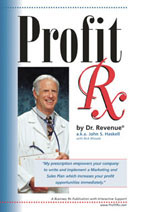 © 2010, Dr. Revenue/John Haskell