Dr. Revenue Marketing and Sales Clinic
This program utilizes 1.5 days of intense, interactive sessions with Dr. Revenue and all of the key members of the company planning team.

Dr. Revenue asks for completion of a detailed questionnaire before the Clinic.
Then using this information and other relevant background John leads the company team through a full discussion of the company's opportunities and challenges in the market place.

Next the team defines very specific goals for the next 12 months. [Sometimes a longer planning period is reviewed depending on at what point the Clinic is taking place. For example a clinic in March or April may be utilized to develop an 18 month plan for the company.]

After defining the goals John moves the team forward to attack the development of many "tactics" to achieve the goals as stated. This is where the rubber meets the road.

This is probably the first time this company has developed a solid, written marketing and sales plan.

It is John's job to take all of the input for 1.5 days face to face plus the questionnaire and other input and use it to develop the FIRST DRAFT OF
THE COMPANY MARKETING AND SALES PLAN…and get it out within 5 business days.
Dr. Revenue writes – the company reacts!
This is the unique feature and major benefit of working with Dr. Revenue. He writes the first draft within 5 business days.

John has held over 100 Clinics during the past 10 years. The results have been remarkable. We have attached several testimonials.
References on demand
Dr. Revenue will be delighted to provide a list of references [phone numbers and eMail] for you to verify what we are saying about the Dr. Revenue Marketing and Sales Clinic.
Clinic fees to move your company forward
The Clinic Costs $ 25,000. Dr. Revenue pays his own transportation and lodging. Your company is responsible for the meeting room and meals during the Clinic.
CAT-Scan™ Test
Down load the CAT-Scan™ to evaluate your company's Marketing and Sales programs. Your score gives you a good idea where you stand. If your score is not outstanding,, talk to Dr. Revenue about a Clinic. Results are dramatic and immediate. Several companies have gone from 40s and 50s in to the 80s and 90s in one year. Try it, you'll learn and it's FREE.
Click to download
Clinic Testimonials
See the Doctor
in Action
Click on the video for a short preview of John's style and approach.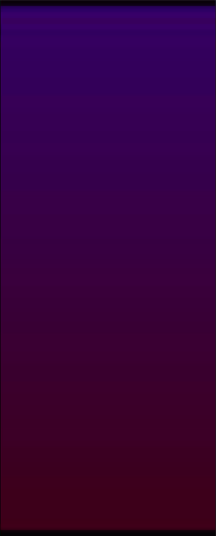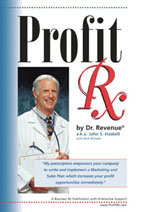 © 2010, Dr. Revenue/John Haskell